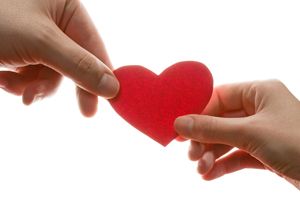 Your gifts, both large and small, will help us to achieve our mission of helping those affected by our cause. Thank you in advance for your generous support that allows us to make a difference in the lives of thousands of people and their families each year.
---

Make a difference in the lives of those in need. Shopping online through Goodshop.com (www.goodshop.com) turns your simple, daily shopping into real donations to help support advocacy and outreach programs at My Friend Mayvis.
Goodshop is an online shopping platform that is partnered with over 4,000 stores (from Amazon (www.goodsearch.com/amazon/coupons) to Zales (http://www.goodsearch.com/zales/coupons)) and every time you shop at any one of these stores, a donation is credited back to My Friend Mayvis. There are also fantastic bargains, deals, and coupons that will save you money. So the shopping experience is great, and all of it makes a difference too, if you choose My Friend Mayvis as your chosen cause.
Check out these fantastic money-saving coupons!
No matter what you buy and whether you use a coupon or deal, once you've designated My Friend Mayvis as the cause you support, a percentage of your purchase is directed back to the cause every time you shop through Goodshop.
Visit www.goodshop.com today, choose My Friend Mayvis as the cause you support, and start using your simple actions to help the cause!